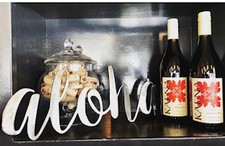 The Quarantine Special
This special set is for wine lovers! Includes 6 bottles....3 bottles of 2016 SYV Grenache and 3 bottles of 2017 SYV Grenache. Log into your Account and use the coupon code Aloha for CA residents and Aloha2020 for Out of State for an additional 10%!
Not currently a Kaena Wine Club Member ... Join TODAY!