November 2, 2017 |
Vino Vaquera
Aloha Keana Friends & Followers,
Our designated fruit for the 2017 Kaena Grenache Rosé has made it's grand enterence into Harvest headquarters, which is a true highlight for your aloha crew. It is no secret that the King of Grenache, Mikael SIgouin, has a rich love for Rosé and a true soft spot for the creative process. For the first time EVER, Mikael has decided to dish the details of the winemaking process behind one of Kaena's notorious household favorites.
pool side + porch pounder + liduid aloha = Grenache Rosé all day!!!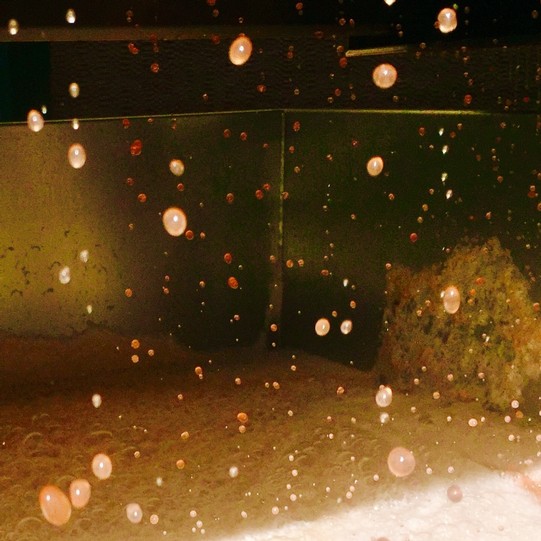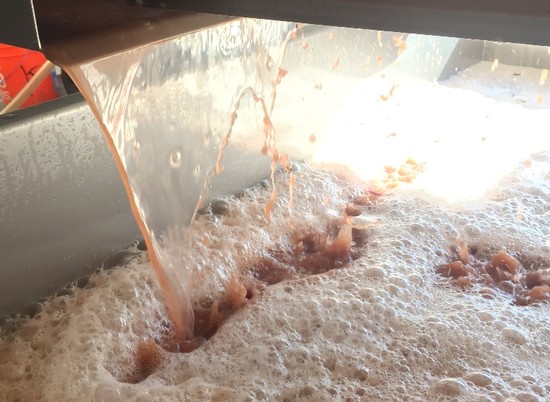 Grenache Gris from Tierra Alta Vineyard (Ballard Canyon) is pressed for the 2017 Kaena Rosé
Mikael's craze for Rosé has been a personal journey of palate evolution. This love of Rosé stems from all of his European favorites that he has enjoyed thus far in his lifetime. The likings from appelliations such as Tavel, Bandol, and Provence have all played a role in inspiring Mikael to create his namesake Kaena Rosé.
"I absolutley love Rosé and will always hold it in the highest regards. The Rosé that I produce is with fruit that is picked specifically to make Rosé, so I am picking at lower sugars with higher acid." Winemaker/ Mikael Sigouin
For those of you that are not familiar, there is nothing one- dimensional about the Kaena Rosé program. Vintage after vintage Mikeal has proven to strive for beautiful layered complexity with his Rosé. A meticulous blend of Grenache Gris, Grenache Noir, Grenache Blanc, and Syrah are all worthy components of the latest salmon colored delight.
"The Grenache Gris from Tierra Alta is soaked on enzymes over night to extract flavor, high toned aromatics, and great acidity. The next morning it is then pressed and heads directly to tank. Also, Grenache Noir from Charlie's Vineyard is used and picked to make Rosé with low sugars and high acid. This is coming from a vineyard with great minierality. It is then crushed, soaked over night on the skins, with a little Syrah in there as well which I think is fun. Then there is the Grenache Blanc comes from La Presa Vineyard which is pretty true to my white wine program. Everything will be tank aged with a bit of barrel aging and then put back together in February so it may be ready to go for the new season!" Winemaker/ Mikael Sigouin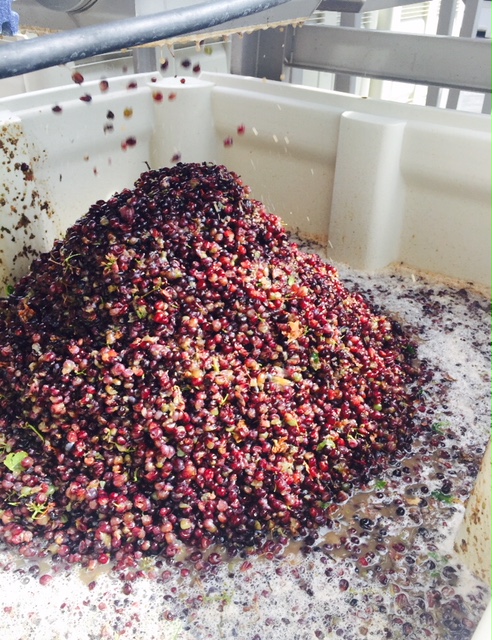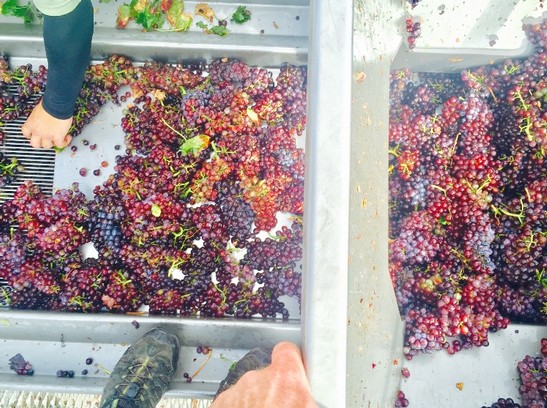 Mikael Sigouin and Harvest crew hard at work sorting incoming fruit for 2017 Kaena Grenache Rosé.
Is it possible to create a wine that literally pairs well with everything? With the popularity of Rosé on the rise, it is no wonder why Mikael is dedicated to making and unforgetable blend that is for the everyday consumer.
"If you were to ask me what I tend to personally consume the most of it would be Rosé. I always stress that because I grew up in Hawaii, I feel that Rosé is the perfect accompaniment with everything. So whenever I go back home it is game on with the Grenache Rosé. My favorite place of course is sitting at the Outrigger Canoe Club with a glass of Kaena Grenache Rosê while watching my kids play in the ocean. What can I say, I love Rosé.....and real men drink pink!' Winemaker/ Mikael Sigouin
Well you heard it here first folks, the world now has a deeper look into a mad scientest's method behind the Kaena blending and production process of Grenache Rosé. Now, If you are currently salivating at the mouth for this pink thirst quencher, please head over to our Los Olivos tasting room and pick up a bottle of the current 2016 Kaena Grenache Rosé to tide you over. Did I mention how well Rosé also happens to pair with Thanksgiving turkey & fixings?
Until next time Kaena fans,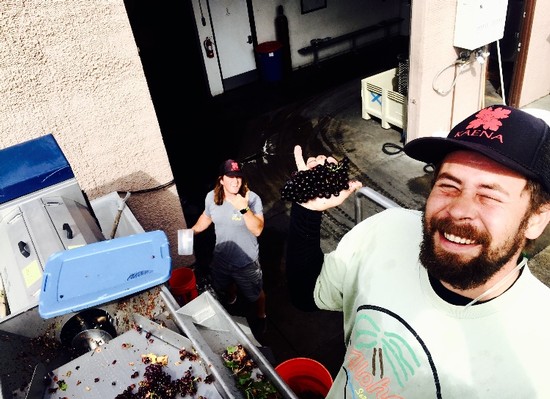 Pictured (above) Alex Watson - Kaena Harvest Intern/ Sommelier & (below) Mikael Sigouin- Owner/ Winemaker
Mahalo,
Kaena Wine Company